郁郁乎文哉
作者:孙玺祥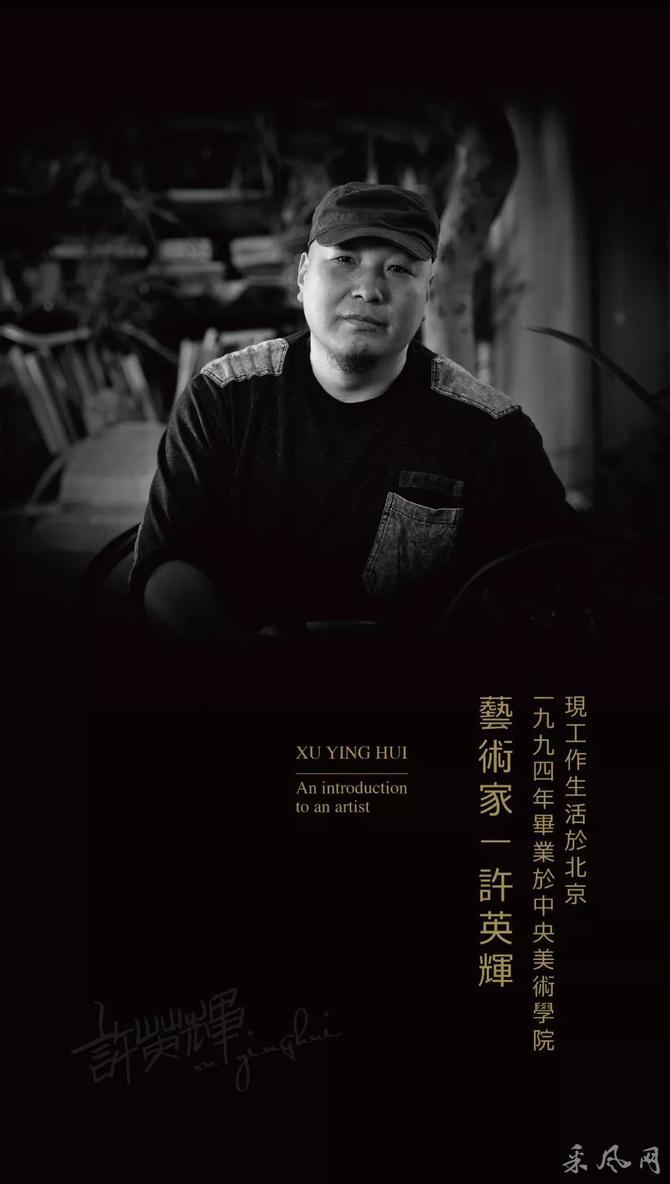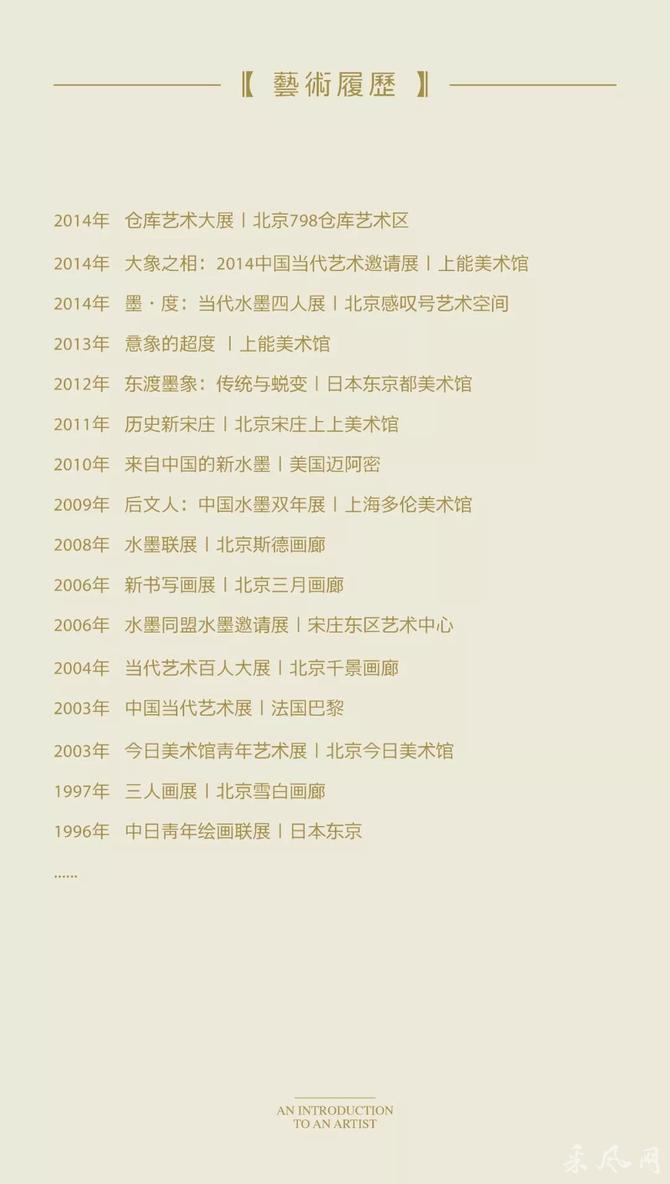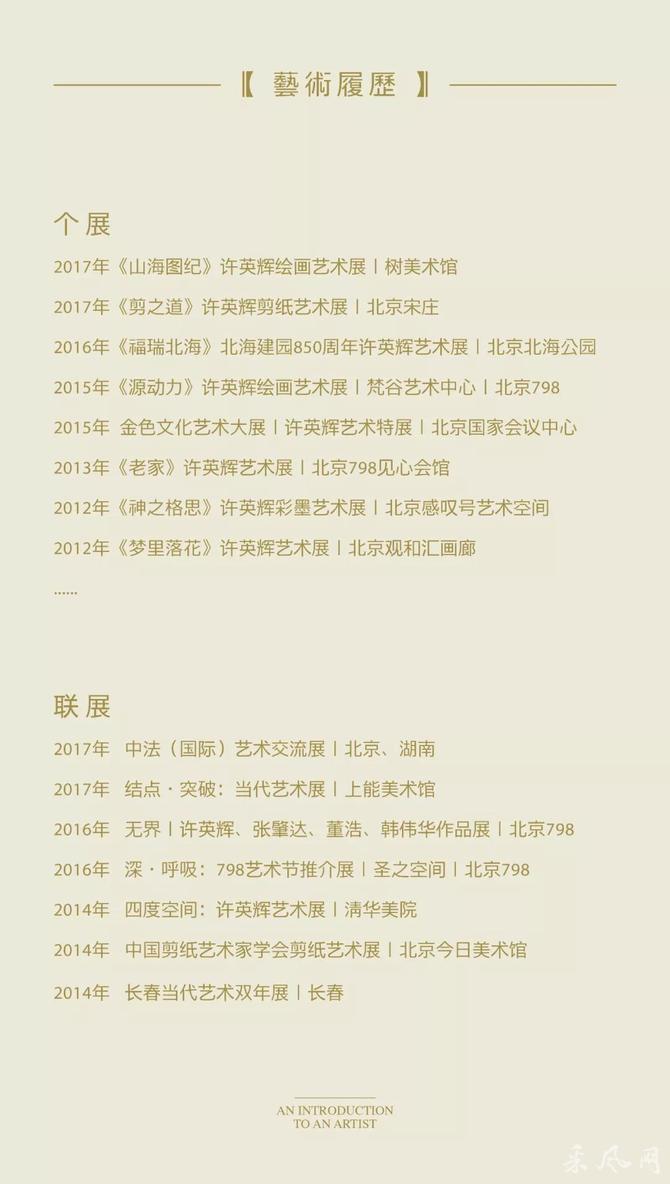 ---
---
艺术评论
不知道为什么,看了许英辉的画,让我想起了孔夫子这句话。
我觉得许英辉的作品中可谓是"画中有画",他的画作里有古往今来,有天地玄黄,有往圣绝学,有天人之际,有秦砖汉瓦,有盛唐钟声……仿佛回到遥远的从前,仿佛往生无垠的世界,安详又忧伤,悠扬又静谧……如果是"聪明人"一定能够生成万千法门,画出无限个系列作品,而许英辉却执拗于此,不藏奸,不讨巧,顽强地增加着自己作品的时间跨度和视觉纵深。也算是"天降大任于斯人"吧。
1990年许英辉以优异成绩考取中央美术学院民间美术专业。自此,许英辉便与民间美术结下了不解之缘,这个专业给许英辉艺术创作打下了深刻的烙印。恰恰是民间让许英辉真正地接了地气,20年的农村生活,童年记忆,无不和美术勾连在一起。许英辉一直想逃离的农村却是中国美术最朴素、最完整的记忆——民间很美,民间很美术!
嗣后20年,站在当代艺术中的许英辉几乎每年都去考察民间美术,民间给他太丰富的营养和太丰厚的回报。民间美术的实用功能本身就具有去宫廷化、去精英化、去情感化的特点,因此它也最大程度地保留了原始文化的特征,直接延续了先秦汉唐美术的香火,不大受朝代变迁、政权更迭的影响,原汁原味地保存到现在。面对着先祖这么博大的文化馈赠,许英辉从没有题材枯竭的时候,他总是感觉到有画不完的画,他学习研究前人的绘画语言,并结合当代艺术的文化语境,形成自己的风格面貌,不懈的努力和坚持终于带来了丰硕的成果。
郁郁乎文哉,似乎也不奇怪了,因为许英辉的艺术发自民间、接续远古,文德茂盛,浩浩荡荡,非他一人之力,或有神助吧。
How Complete and Elegant Are Its Principles
——Sun Xixiang, Editor-in-Chief ofArt Weekly
How complete and elegant are its principles!
I don't know why, but when I look at XuYinghui's work, I always think of those words from Confucius.
I see Xu's work as "painting within painting."His work contains past and present, heaven and earth. He incorporates the lostknowledge of the ancient sages, the boundary between man and heaven, Qin bricksand Han tiles, as well as the literary grandeur of the Tang… He seems to havereturned to the distant past, while moving toward a boundless world of futurelives. His pieces are serene yet anxious, melodious yet tranquil… If he was a"smart man" he would produce myriad ways to accomplish this and createcountless series of paintings. However, Xu continues along his path, generouslyand tenaciously increasing the temporal breath and visual depth of his pieces. Allgreat men must suffer before they can become great.
In 1990, Xu was graduated top of his class inthe Folk Art Department at the Central Academy of Fine Art. Since then, Xu hasbeen inextricably tied to folk art, and this discipline has left a deep imprinton his work. Folk art has allowed him to truly connect to the earth. Afterliving in the countryside for 20 years, his childhood memories are naturallylinked to art. The countryside that he wanted to escape actually contains thesimplest and most complete kind of Chinese art. Folk is beautiful, folk is art!
Twenty years later, Xu Yinghui is engaged withcontemporary art, but still performs an annual investigation of some aspect offolk art. Folk art has nourished his work and provided rich rewards. Thepractical function of folk art is to remove courtly, elite, and emotionaltendencies. Therefore, it is the best medium for preserving primitive culturaltraits and directly perpetuating Pre-Qin, Han, and Tang art. Folk art was notgreatly influenced by dynastic changes or political shifts. It retained itsoriginal flavor down to the present day. When confronted with the immensecultural gift our ancestors have given us, Xu has never been short of subjectmatter, and he always feels as if he there are paintings he still has yet topaint. He has studied and researched past painting styles and combined themwith the cultural context of contemporary art, in order to create his ownunique style. His tireless efforts have allowed him to reap an abundant harvest.
How complete and elegant are its principles!This phrase does not seem at all strange, because Xu Yinghui's art evolved fromfolk art and perpetuated remote antiquity. His magnificent pieces representedthe pinnacle of culture, because they are not merely the product of one man; heseems to have had help from the gods.
作品欣赏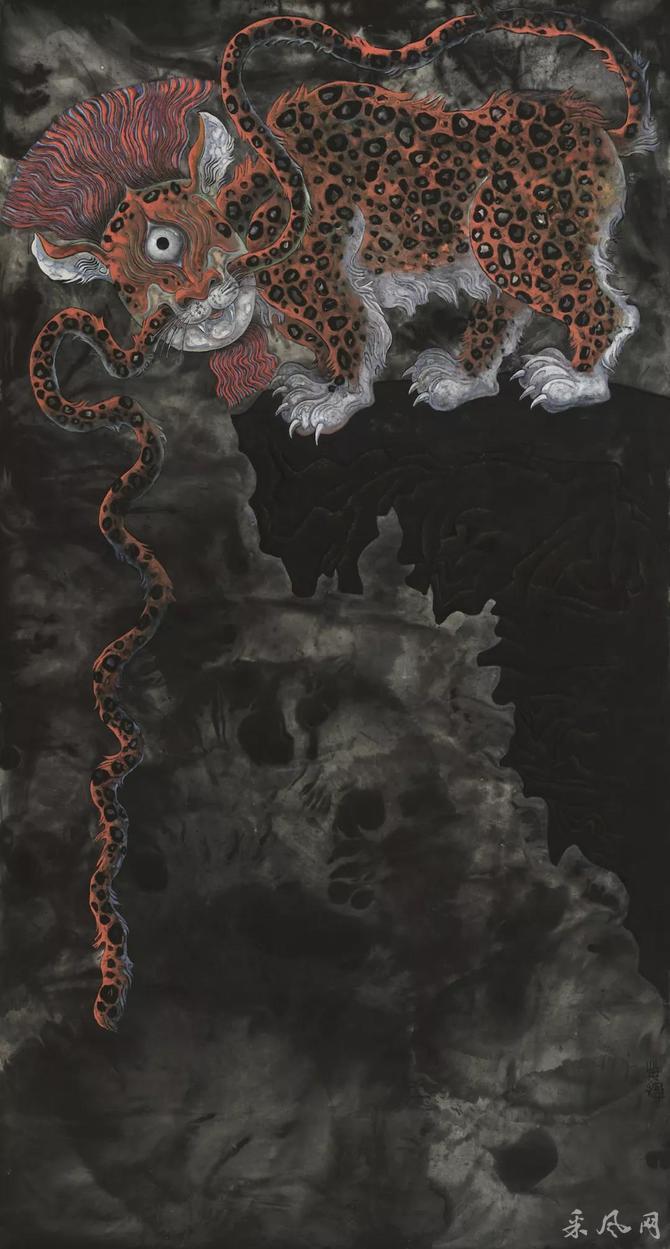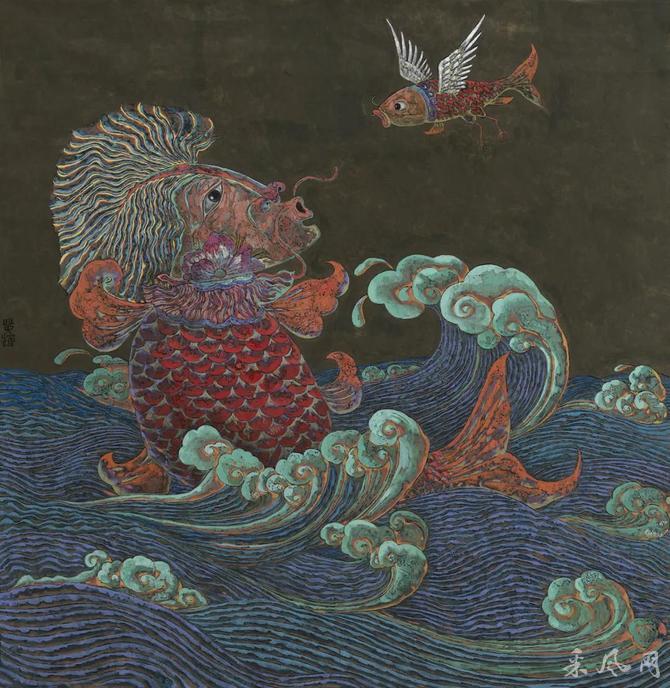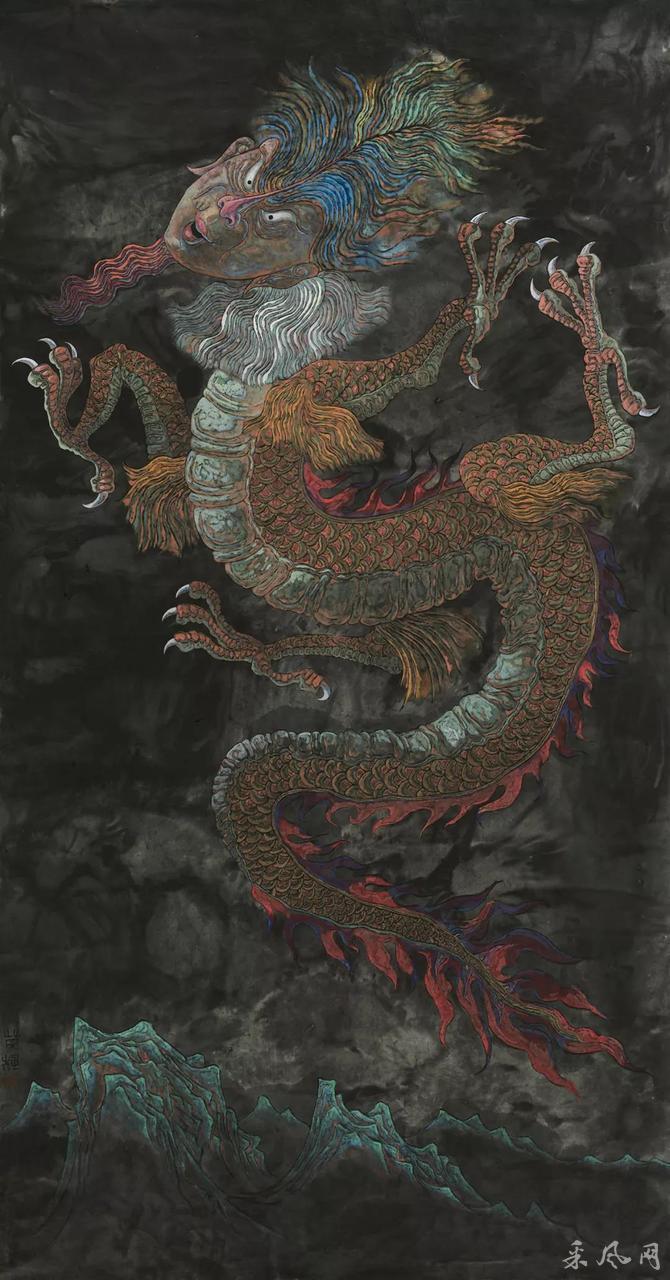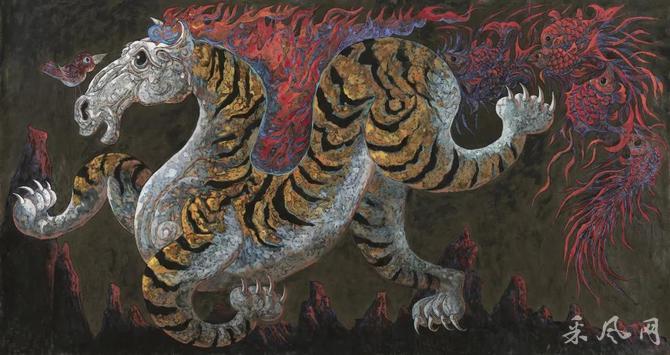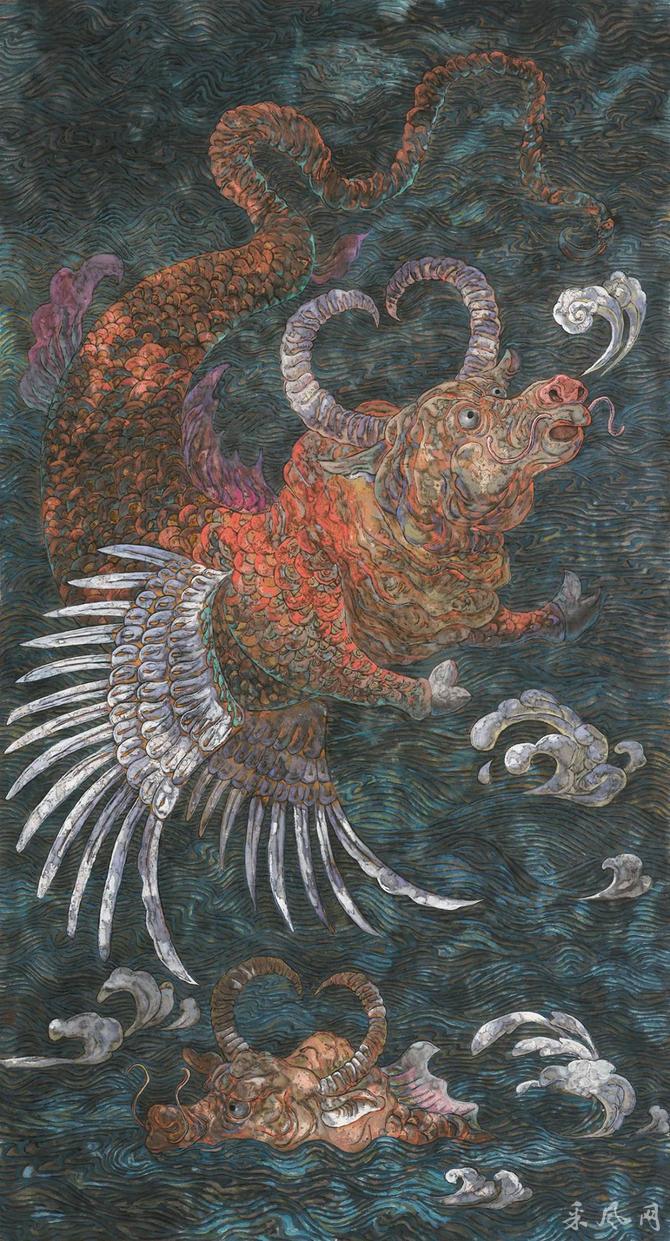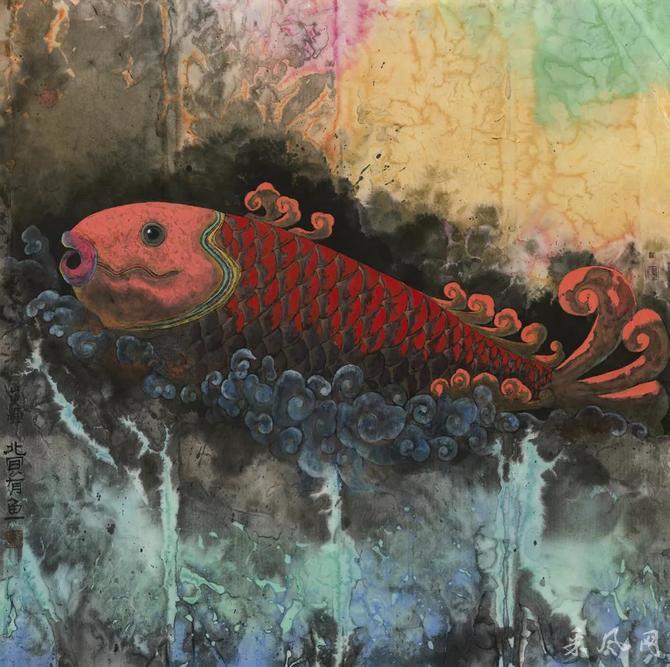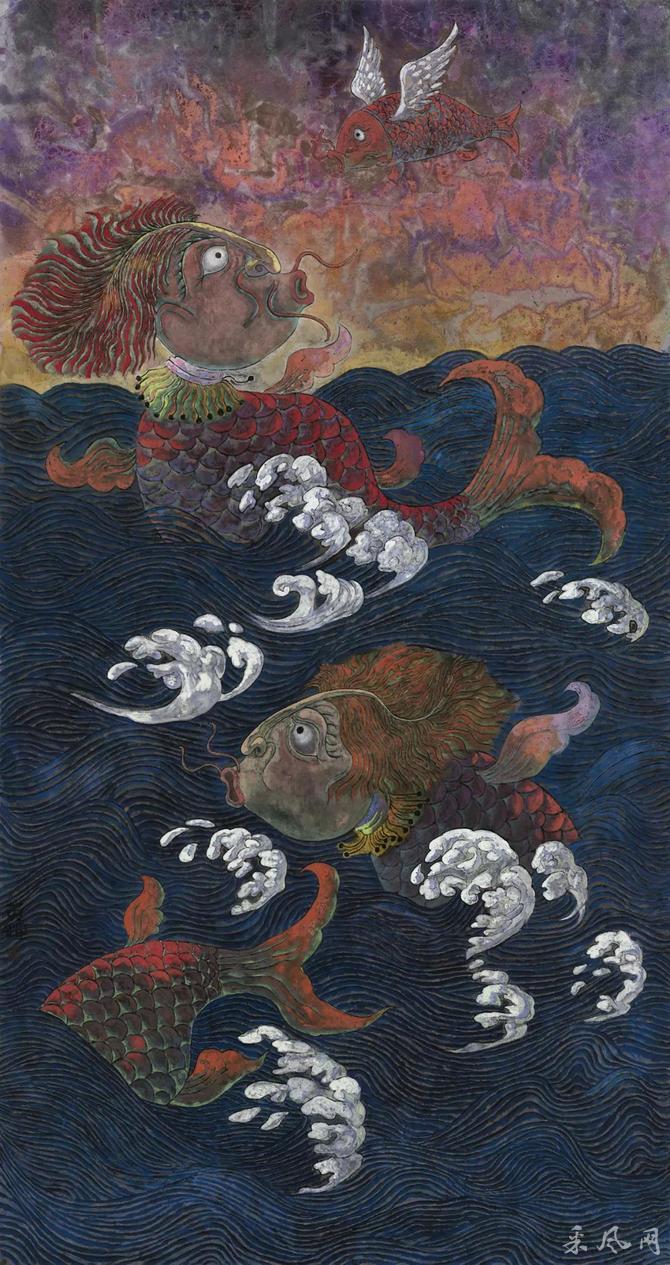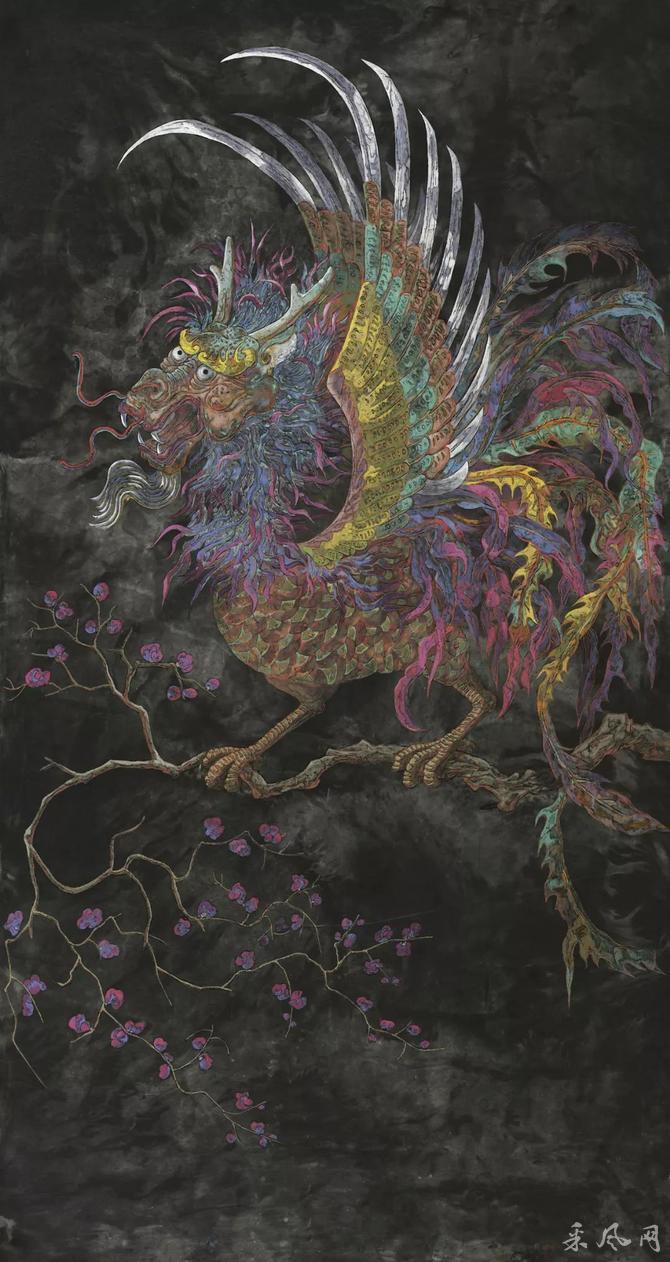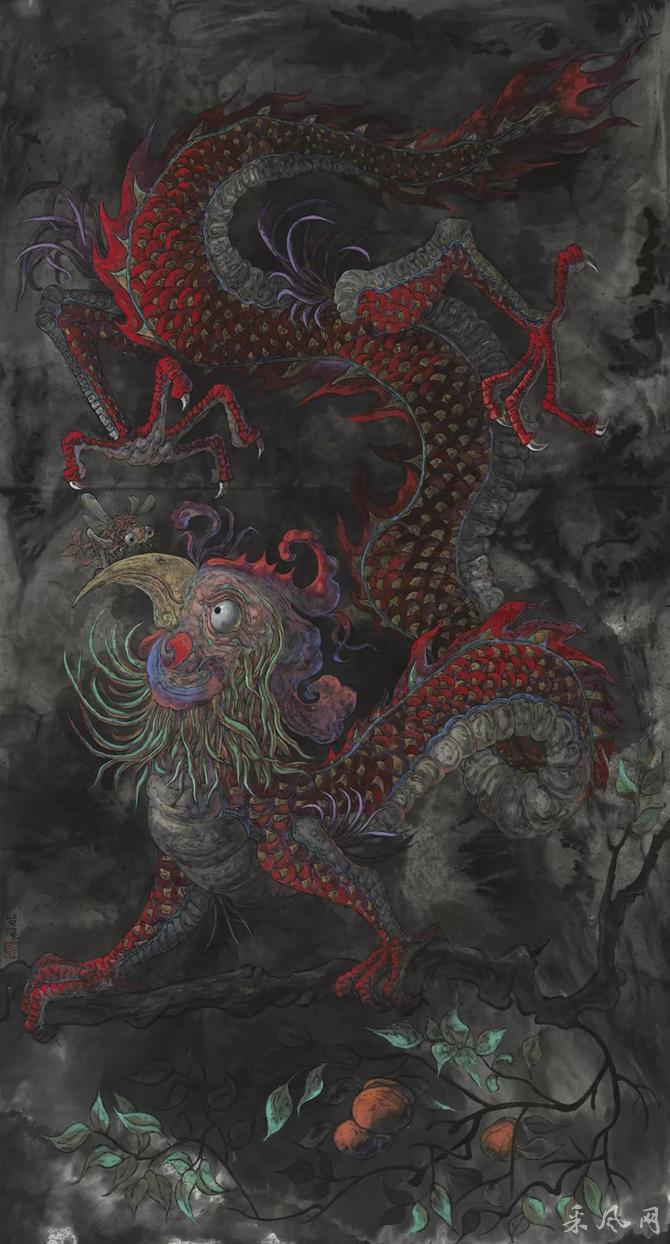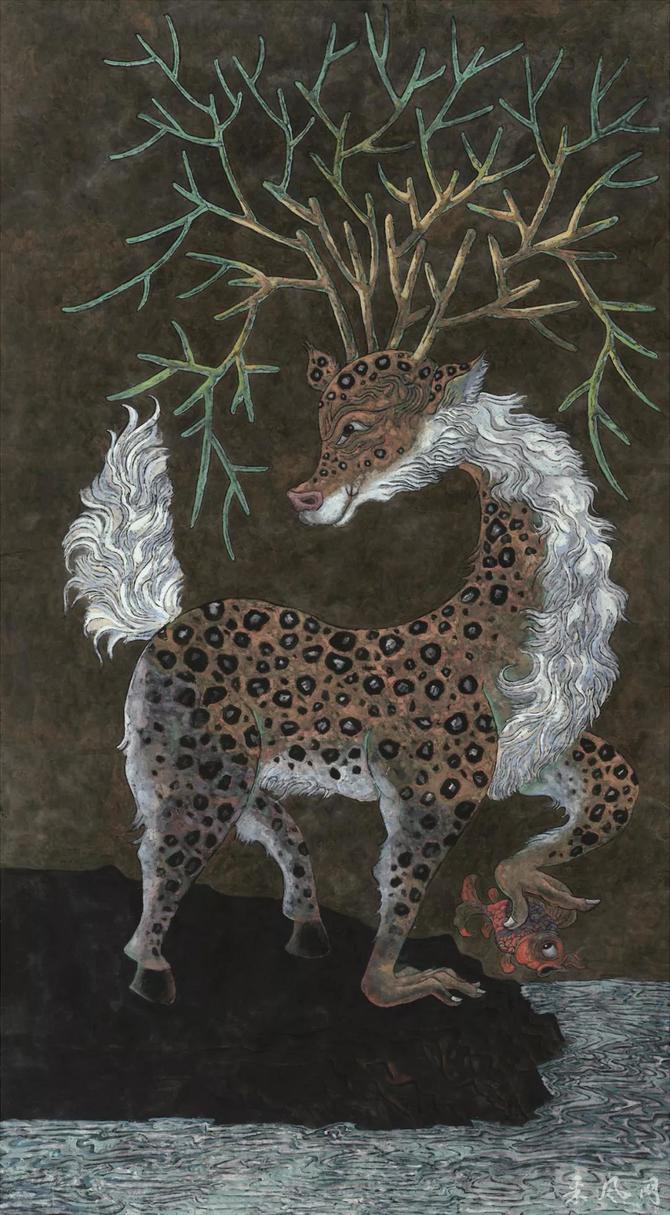 来源:采风网 编辑:王浩 副总编 点击量:506 发表时间:2018-10-07